"Jeremy provided an excellent video. With technical expertise and an ability to understand the passion behind our work, he and his team skillfully portrayed the soul of the Charlotte Bilingual Preschool."
Claire Kinnett Tate
Board of Directors – Charlotte Bilingual Preschool
"What I appreciated about Jeremy was his ability to hear our unique story AND our unique needs for our video's impact. I was wary of letting a camera crew come into our preschool—the team needed to have a LOT of cultural sensitivity and respect for our children's needs as well as their parents. Jeremy was able to convey all of that to his team and we had a very comfortable experience. Also, Jeremy asked just the right questions of the 'experts' we had lined up to speak on our behalf so their storytelling proved to be very powerful."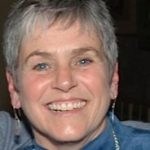 Joanne Stratton Tate
Former Head of School – Charlotte Bilingual Preschool
"Jeremy is one of those amazing people with a passion and ability to tell great stories. He was hand picked by our team to create one-of-a-kind compelling, heart-string stories through video. This gift of story-telling and his incredible vision were instrumental in bringing both tears and awareness to our audience. Jeremy sees beyond the raw footage and can mold a final piece that drives the hearts and minds of an audience. For any organization, whether for-profit or not-for-profit: driving revenue matters. Jeremy helped us exceed our event financial goals year over year in huge leaps and bounds."
Sandy Plemmons
Former Executive Director – Martin Truex Jr. Foundation
"I couldn't recommend Jeremy strongly enough. He has a passion for the creative part of the job, knows how to navigate the commercial side, and is just a good person to have by your side."
Brian Herbst
Senior Vice President, Media & Productions – NASCAR
"We were creating the first movie box set for Graceland. We needed someone with the same passion and creativity that Elvis had. Jeremy came in with a great plan and dealt with all of the studios to make a great end product that The King would have been proud of. TCB"
Andrew Tenenbaum
Producer – Elvis Presley Enterprises
"Jeremy's energy and creative vision fostered a work environment that was rewarding and fun!"
Jon Emerson
Network TV Editor
"You are one of the best, most creative, people I have ever worked with. Thanks to you I won an Emmy at KNBC News Los Angeles. Always enjoyed working with you. Hope to see you again."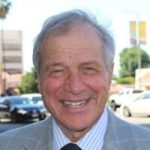 Doug Kriegel
NBC4 Los Angeles
"Jeremy is as skilled at production as he is a joy to work with. His wry sense of humor lends creative flair to even the most mundane subject — and I should know because we worked together on many local news stories. He delivers, flawlessly and on-time."
Gordon Tokumatsu
NBC4 Los Angeles
"I have known Jeremy Wallace personally and professionally for 22 years. From creative concept to finished and edited project, Jeremy has not only a fantastic eye but an attention to detail surpassed only by his work ethic, ability to get along and work well as part of the team or solo endeavor. More to the point, on a daily basis, I have seen Jeremy work under extreme conditions covering live TV news in the ever changing and sometime dangerous environments of flying and weather extremes. His creative ability and technical expertise saved many a shot in a crunch.
After 20+ years flying and reporting the news, local and network in the busy airspace of SoCal, Jeremy is my first choice as a crew member, creator and most important all around great guy who gets it and gets it done."
Mike Case
Pilot – NewsChopper 4
"My name is Dave Clark, and I'm a Television News Anchor in the San Francisco Bay Area, on "KTVU-TV Channel 2". I'm writing this to acknowledge my support, endorsement, and Respect for my long-time colleague, Jeremy Wallace.
Overall, I'm spent more than 45 years as a broadcaster on television and radio, as an actor in movies and TV series, as a voice-over artist and as a media trainer in major markets around the nation.
I had the pleasure of working alongside Jeremy during my many years on TV in Los Angeles, where Jeremy excelled as a top-notch editor that our team could always depend on for his high quality editing skills, but also, on top of that, for being easy to work with, and for always being a pro who's focused on getting the job done and leading the way to make it happen. I left Los Angeles 13 years ago to be on the air in the San Francisco Bay Area, but I still remember how great it was to work with Jeremy, and I would eagerly work with him again.
I'm open to answering any questions, if you have them, but, I think that you can see by my comments that I believe Jeremy Wallace, on a scale of 1 to 10…is a 12."
Dave Clark
TV News Anchorman – KTVU San Francisco
"It is my honor to endorse Jeremy Wallace as the master editor/producer you want in your corner. I'm a breaking news reporter in Los Angeles and I speak from experience. When Jeremy was on our team, he earned a reputation for quality work on deadline. Now that he's hung out his own shingle, I'm certain he maintains those same high standards. Equal parts heart and talent, consider yourselves lucky if you get to work with him."
Beverly White
NBC4 Los Angeles
"Jeremy—Outstanding job editing my videos. Your responsiveness, professionalism and, most importantly, your work product was A+ quality. Between your efforts and those of the production company (Peanut Butter Productions in CA), I honestly feel like my website now has videos that are second-to-none versus other lawyers around the country. Thank you!"
Montgomery Griffin
Attorney